Technology Platform
Habitu uses behavior-based intervention to adapt to patient habits and life routines, optimizing every step of the E2 Trials process.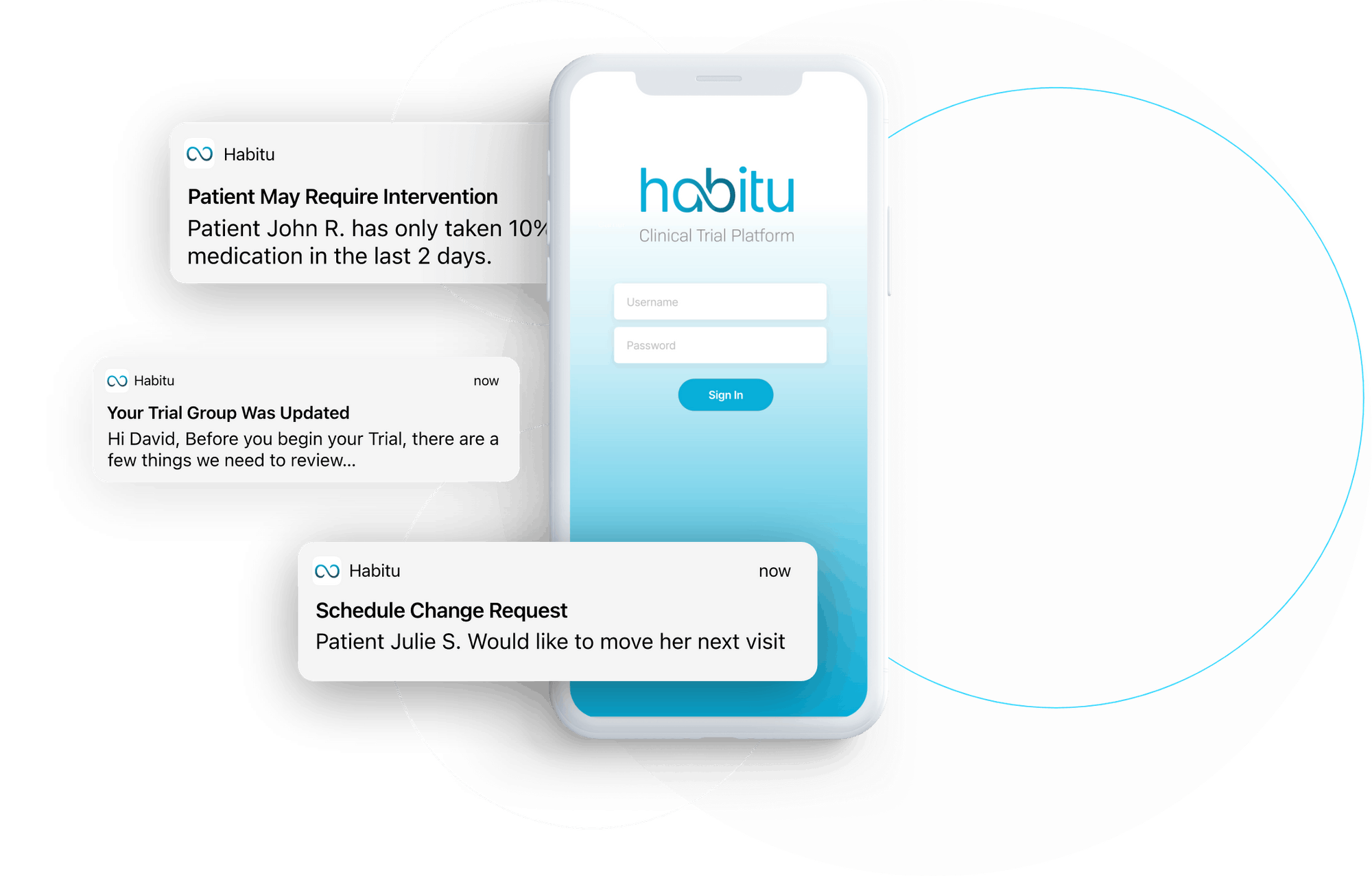 Habitu, RxE2's unique technology platform, enables timely interventions and better trial performance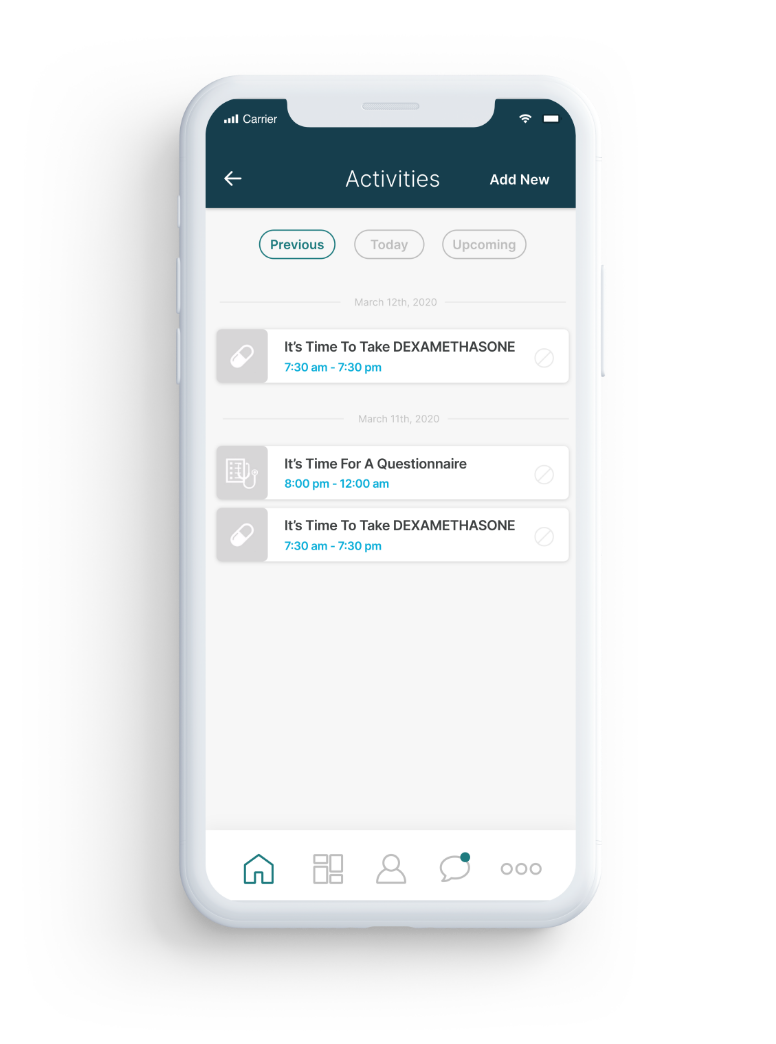 Procedural Support
A trial environment that provides required patient information and status in the trial and enhances patient knowledge.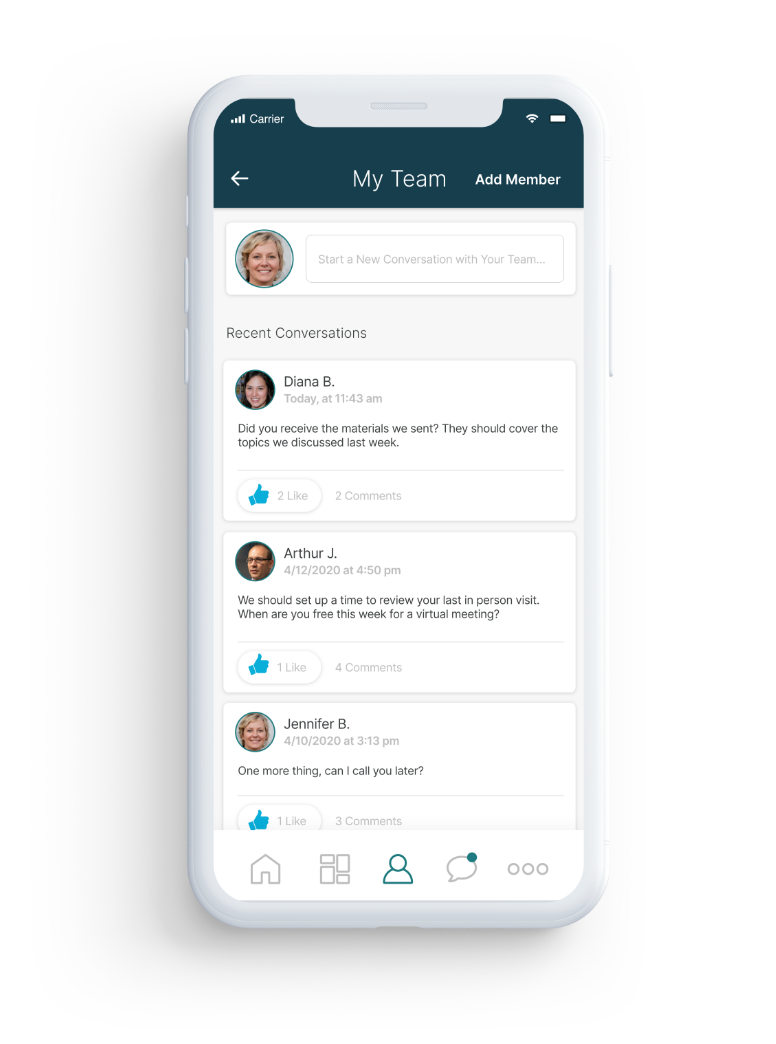 Professional Support
The patient-facing mobile application provides a hub for trial operations where participants can manage medications, schedule visits, and receive notifications for trial preparations and procedures.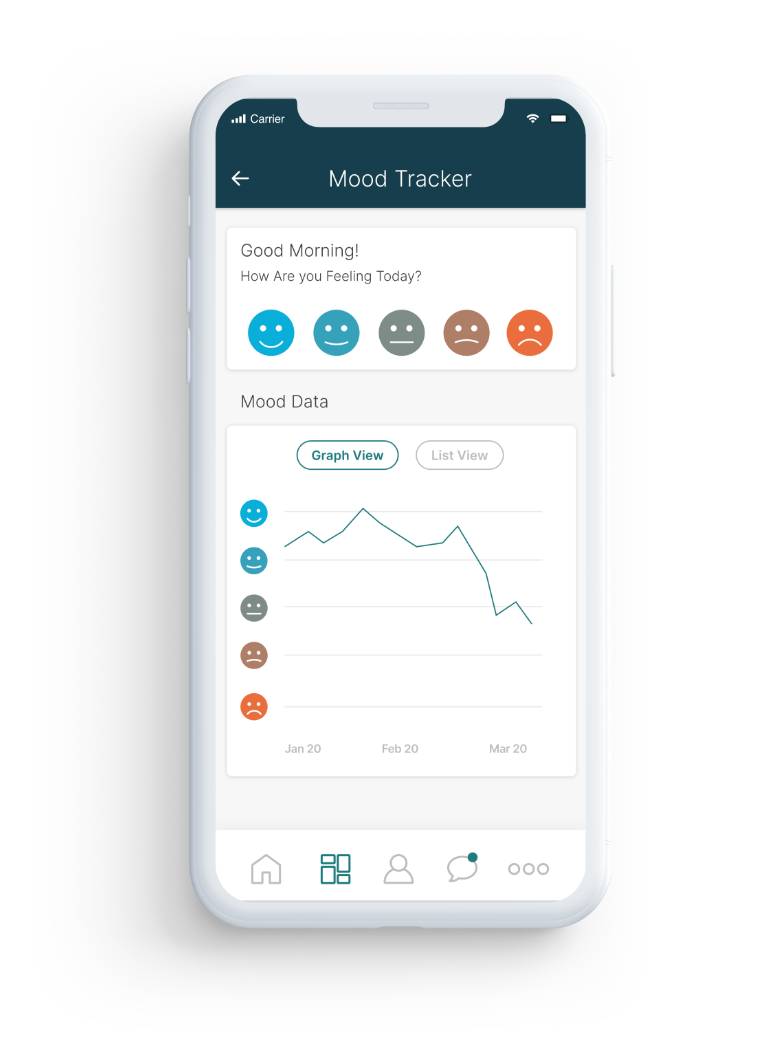 Emotional Support
Including a network of friends and family builds an extra layer of support and accountability for the patient while creating additional lines of communication with the site team.
Modernizing Clinical Trials
Habitu assists clinical sites by translating patient behavior into meaningful interventions, optimizing alerts and day-to-day processes, and mapping trends to improve monitoring capabilities.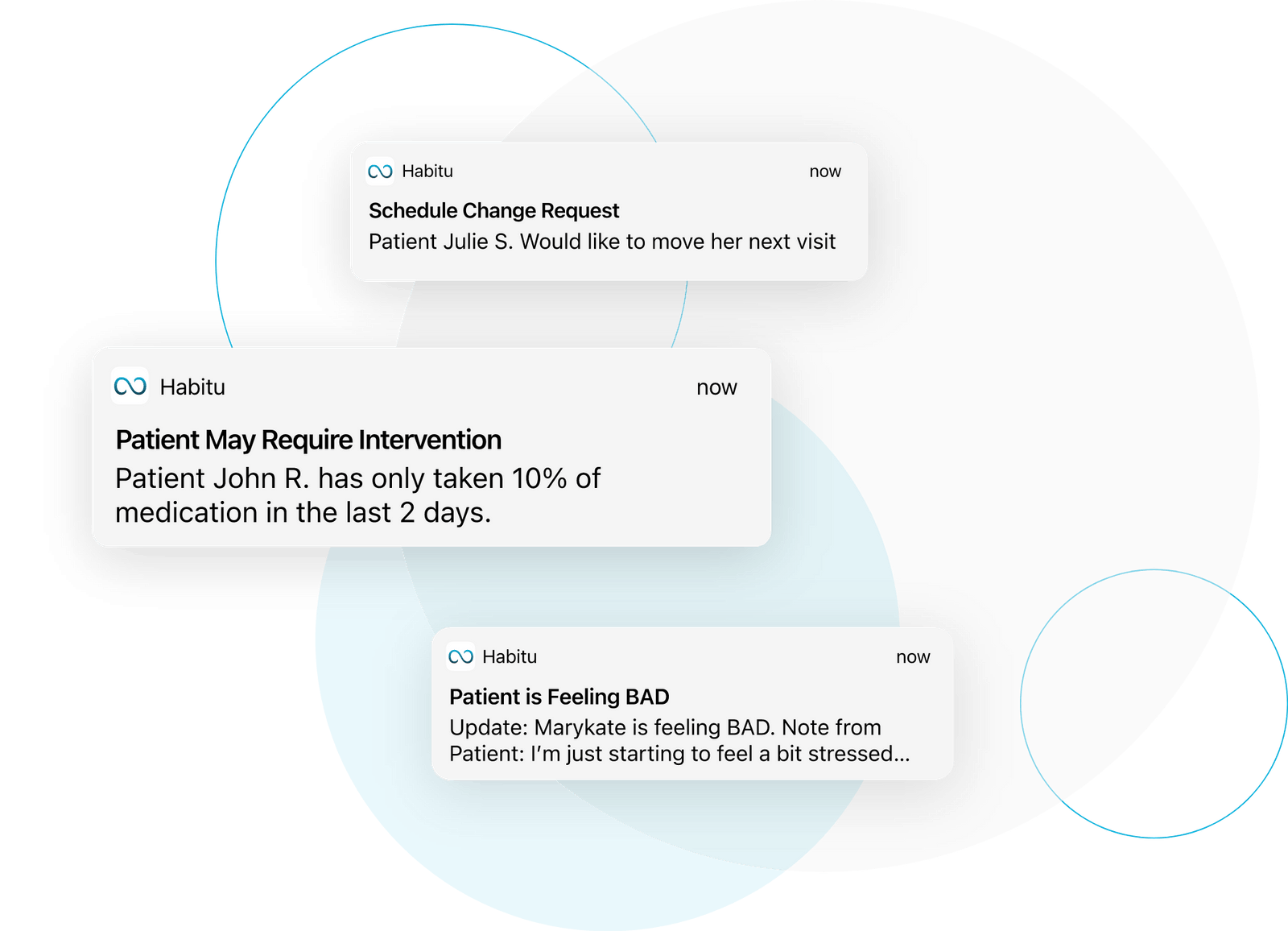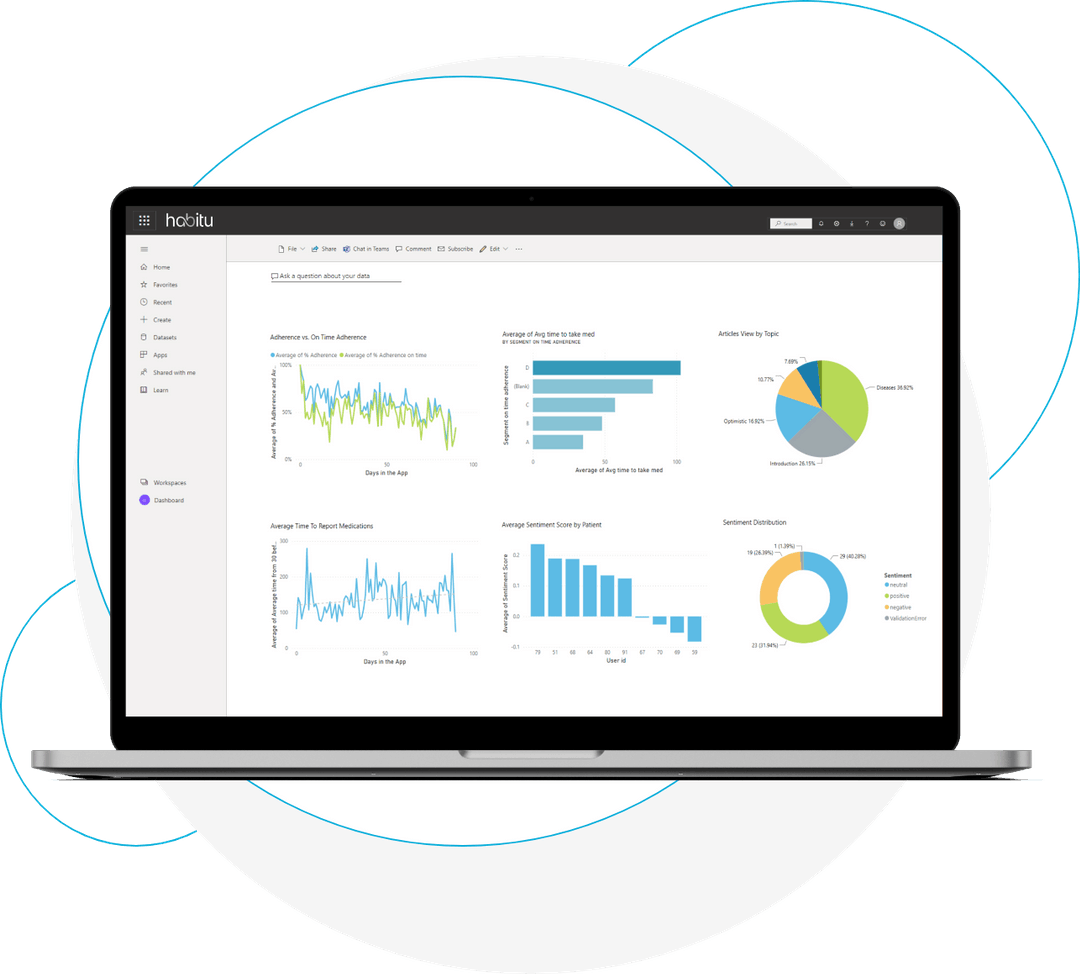 Empowering Clinical Operations
Habitu improves data quality and real-time monitoring of trial progress through a set of dashboards turning simple data into applicable knowledge. The insight gained with Habitu empowers clinical operations teams to pre-emptively identify issues thereby increasing trial performance.
Learn More About AI & Pharmacist-Led Trials
Understanding Decentralized & Hybrid Clinical Trials
Learn How Habitu Supports Clinical Trials
Using Habitu's AI Technology to Scale Clinical Trials