Fargo, ND, June 15, 2023 – This is the third year in which RxE2, led by CEO and two-time USA Cycling Masters National Cycling Champion, Gerald Finken, pledges $27,500 the NorthStar Cycling Club.
"For over ten years NorthStar Development Cycling has shared the thrill of competitive cycling with scores of school-aged kids.  Gerald Finken has inspired and generously supported this non-profit youth program since its inception", say Charles and Sherry Townsend, Founders of NorthStar Development Cycling.
"I am proud to have sponsored NorthStar Development and its program over the years. I am even more proud that RxE2 continues to provide a significant sponsorship", adds Gerald Finken, CEO of RxE2.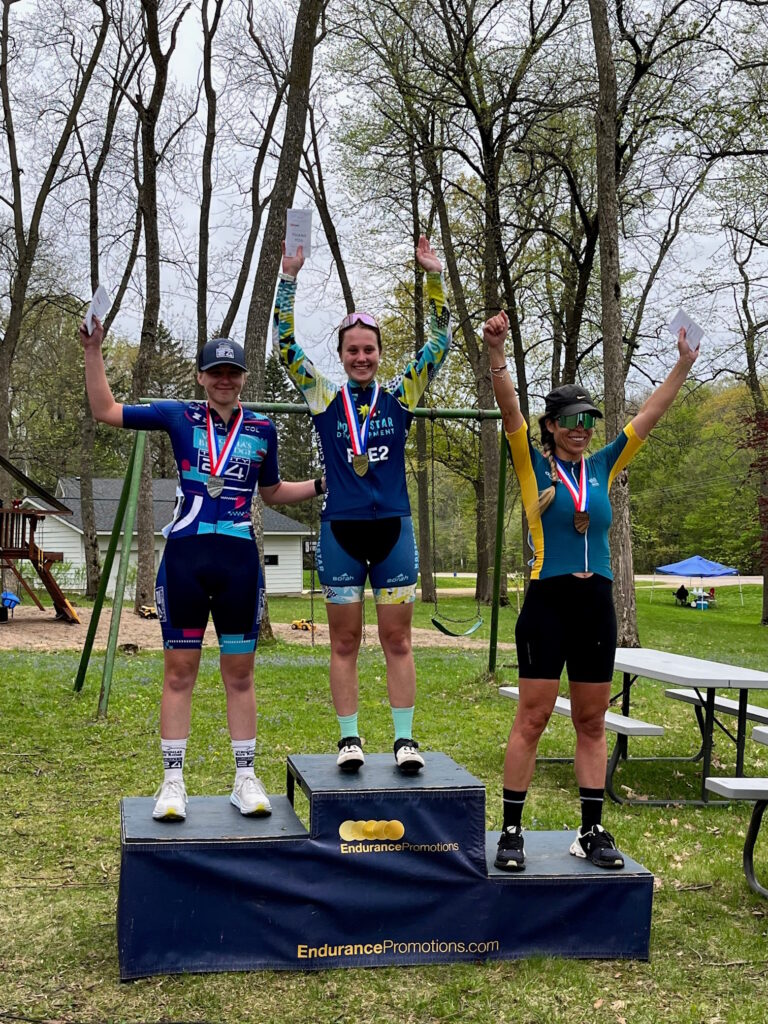 Cycling plays a big part in my life, especially in staying fit and healthy. Everyone loves when a team member wins at the national or world level, but the true impact for those riders who continue to show up for practice, group rides, and races is companionship coupled with fitness and the desire to improve. These young adults develop skills and discipline that inspire a great work ethic while pushing each other to become their best. They understand competition, travel, and mentoring because they have conversations with people of all ages during hours of riding and training. It's not the same as hanging out with peers. Cycling is a sport where, once you put on a helmet, you're one of the team, and the only thing that matters is your fitness level. Older riders help the younger by talking about real-world issues, while younger riders keep the older riders real…and young. When these young adults are racing, their legs do all the talking. – Gerald Finken
"Some NorthStar athletes have won National and World championships and even an Olympic medal at the Rio Summer Games.  Most important to us though, is that every member works with a team of friends and supportive adult coaches to improve their skills, performance and sportsmanship (and have FUN).  RxE2's support is very important to this mission!", concludes Charles Townsend.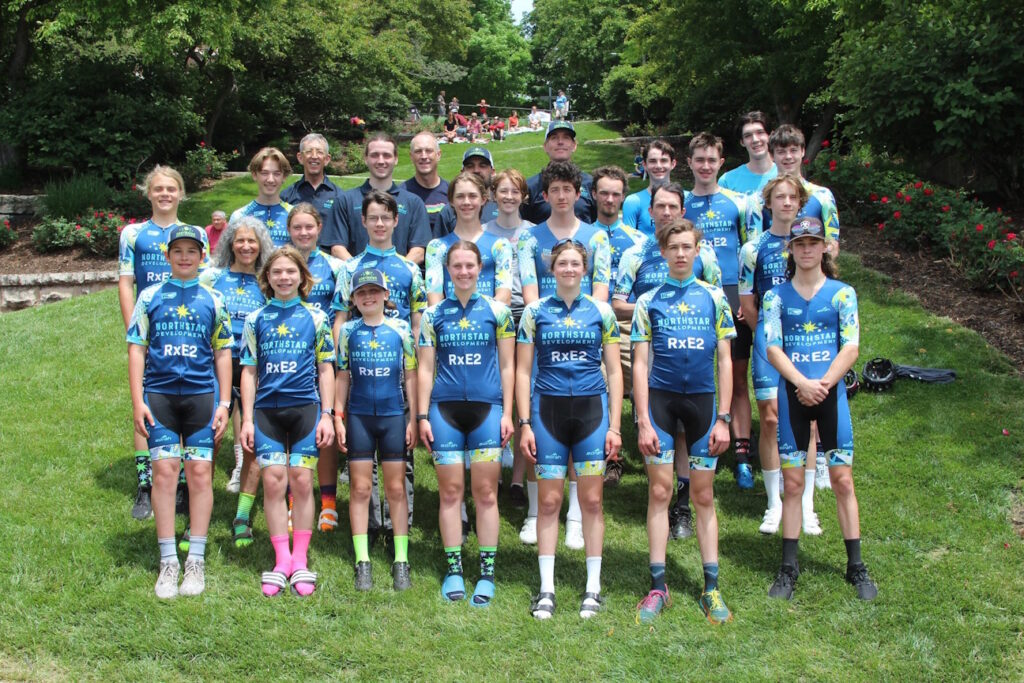 About NorthStar:
NorthStar Development Cycling is a competitive cycling program for junior high through college aged kids.  Based in the Twin Cities, we have members in Minnesota, Wisconsin, Iowa and Illinois.  Our USA Cycling certified coaches teach group cycling skills that help build confidence in young riders.  We train and compete locally, and also travel as a team to major regional, national and international junior cycling races.
About RxE2:
RxE2 is a digital health company delivering a new clinical trials concept of community-based trials, powered by cutting-edge technology and spearheaded by community pharmacists. RxE2 provides patient recruitment, dispensing, counseling, and operational services to the pharmaceutical and biotech industries to completely revolutionize how clinical trials are conducted.