Fargo, ND, June 1, 2022 – For the second year in a row RxE2, led by CEO and two-time USA Cycling Masters National Champion, Gerald Finken, supports the NorthStar Cycling Club.
"Getting young adults involved in cycling is a wonderful way to build lifelong friendships, develop teamwork skills, and to provide a means to deal with all the daily stresses through comradery and exercise", says Gerald Finken. "Our continued support of North Star Development is important to ensure continuity of the various training and development programs provided by the leadership of NorthStar Development. I am very pleased to have RxE2 supporting this great program.".
Andy Powell, executive director of NorthStar Development Cycling adds "Gerald's passion for our sport and his long-term commitment to youth development plays a huge role in our success.  RxE2's support allows our credentialed coaches to develop young athletes of all abilities through quality programming. It is important to NorthStar that we can provide our athletes top-notch race support and experienced mentorship at regional, national and international junior cycling races. NorthStar, along with Gerald's partnership, looks forward to a rewarding, constructive and inspiring 2022 racing season".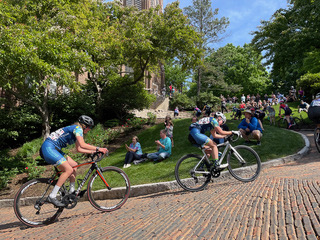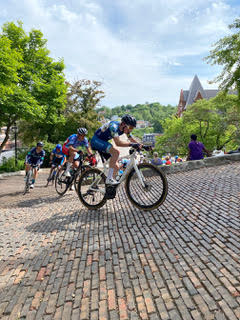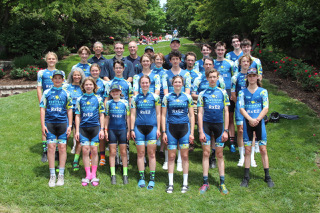 About NorthStar:
NorthStar Development Cycling is a competitive cycling program for junior high through college aged kids.  Based in the Twin Cities, we have members in Minnesota, Wisconsin, Iowa and Illinois.  Our USA Cycling certified coaches teach group cycling skills that help build confidence in young riders.  We train and compete locally, and also travel as a team to major regional, national and international junior cycling races.
About RxE2:
RxE2 is a digital health company delivering a new clinical trials concept of community-based trials, powered by cutting-edge technology and spearheaded by community pharmacists. RxE2 provides patient recruitment, dispensing, counseling, and operational services to the pharmaceutical and biotech industries to completely revolutionize how clinical trials are conducted.
Contact information for NorthStar Development Cycling
Executive Director
Andy Powell
director@northstardevo.org
mobile # 612-743-8780
Contact information for RxE2
CEO
Gerald E. Finken